Venue
Where will the event be held?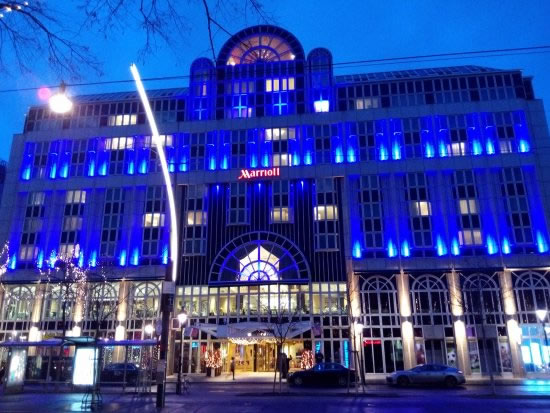 About The Vienna Marriott Hotel
Vienna Marriott Hotel,
Parkring 12a, Vienna, 1010, Austria.
TEL: +43 0043 1515180
The Vienna Marriot Hotel is located in the vibrant City Centre, with exceptional placement on the breath taking Ringstrasse. Within easy reach of all the city's major attractions and situated just 12.4 miles from Vienna International Airport, you can take the City Airport Train (CAT) to Wien Mitte/Landstrasse for just 11 Euros.
Please note: Your accommodation is not included in your delegate price. Rotaia Media does not work with any 3rd parties to provide accommodation for this event. Please beware if you receive any e-mails or other communication from 3rd parties informing you about the accommodation options. The only trusted source of information about the accommodation can come from an official @rotaiamedia.com e-mail address.
How to find the venue by car
Follow the A4 Highway and take the exit 'Zentrum', which leads into 'Schuttelstrasse'. Continue along the Danube Channel and proceed to 'Untere Donaustrasse'. Turn left and cross the 'Aspernbrucke', proceeding straight ahead to 'Stubenring'. At 'Liebenberggasse' turn right and take a left into the side lane of the 'Parkring'. The Vienna Marriott is located on the right-hand side. (Approximate time: 20 to 30 minutes)
How to find it by How to find it from the subway station
Stadtpark: Line U4 to Wien Mitte (City Airport Train) and Schönbrunn Palace. 0.2 miles South. Stubentor: Line U3 to Westbahnhof train station and Wien Mitte (City Airport Train) 0.2 miles North East.
How to find the venue from the train station
SCity Airport Train Station (CAT): non-stop connection to Vienna International Airport 0.2 miles Eeast. Westbahnhof 1.9 miles West