Programme
The conference will not only address the concepts and lessons learned for digital success, but the importance of how data is harnessed through the IoT to develop a smart and intelligent infrastructure, as well as using it to enhance fleet management efficiency and the availability of rolling stock assets in the region.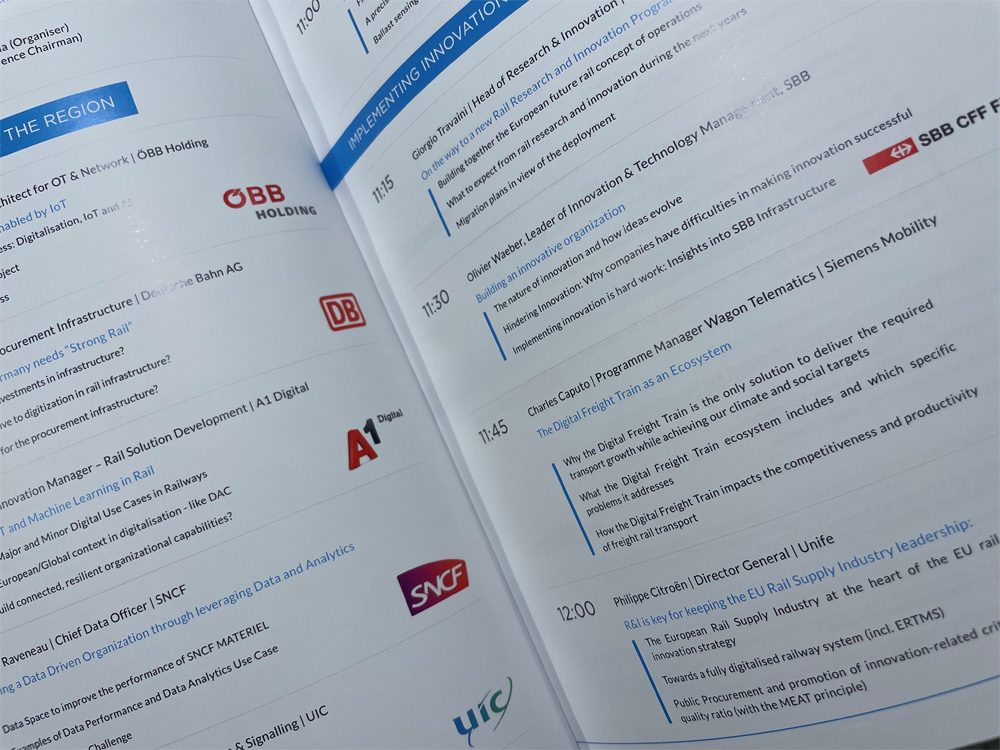 Registration and Welcome Refreshments in the Exhibition Area
Ben Holliday | Managing Director | Rotaia Media (Organiser) & Daniel MacGregor | Co-Founder | Nexxiot (Chairman)
Organiser and the Conference Chairman's Welcome Address

INVESTMENTS & OBJECTIVES FOR THE REGION
Michael Nahler | Head of Digital Transformation | ÖBB-Infrastruktur
ÖBB's four steps approach to the Digital Twin of the Railway Infrastructure
Creating a near time shadow of the digital track and assets
Changing business processes for data input to the digital twin
Value of use cases for the digital twin

Holger Albert | Head of Procurement Digital Infrastructure | Deutsche Bahn
Market impacts of the digitization of railway infrastructure
How does DB digitize railway infrastructure?
What impacts does this have on technologies and markets?
What are Implications for the procurement infrastructure?

Markus Schumann | Director Sales, Digital Products & Services | Knorr-Bremse Rail Vehicle Systems
IoT – Internet of Trains
How to generate information and recommendation from sub-system data?
How to organize the Internet of Trains across various stakeholders?

Roland Moser | Head of SBB Technology Office | SBB
The planning pyramid – Towards more capacity for alpine rails
How do we plan the rail network today, and how should we do it in the future?
A paradigm shift in how to prioritize rolling stock tech, smart timetabling, track layouts, ATO and infrastructure
An example on how SBB applies the new concept for a planned project

Waqaas Rehman | Business Development Lead | InstaDeep & Michael Kuepper | Product Manager Capacity & Traffic Management | Deutsche Bahn
Transforming the Railway Industry with AI
Plan more traffic without building more tracks and dynamically adjust to disruptions as they happen
Applying Deep Reinforcement Learning AI to capture and solve the complexity of the network and rail operating environment
An AI-based Capacity & Traffic management system blueprint to automate planning, scheduling and dispatching


Morning Refreshments in the Networking & Exhibition Area
DIGITALISATION & INNOVATION IN FREIGHT OPERATIONS
Martin Köberl | Senior Data Scientist | Rail Cargo Group
and Philipp Herincs | Expert in Fleet Engineering | ÖBB-Technische Services-GmbH
Early identification of faulty brakes in freight cars
How faulty brakes hurt Rail Cargo Austria's business
Using wayside train monitoring systems to detect faulty brakes
Challenges and overcoming them


Marco Pagani | Head of Asset Management | BLS Cargo
Why innovation in the railway sector needs to be more than just digitalization
Regarding railway assets, innovation and digitalization are seldom synonyms
Due to overregulation and lack of scale, digitalization done wrong can and will cause more harm than benefit
Appropriately applied digitalization of railway assets can however further enable rail traffic to become more cost efficient and even greener

Rashmi Gupta | Head – Railways Strategic Initiative | TCS
Digital Innovations empowering railway planners and passengers
Maximising line capacity for train services by applying efficient computational models
Condition Monitoring for Critical infrastructure assets by applying machine vision
Empowering Passengers for frictionless travel by people and device sensing
Bringing together Rail Ecosystem players through data market place

Andreas Haller | Lead Architect Intelligent Freight Train & Digital Automated Coupling | DB Cargo
Full Digital Freight Train Operation enabled with the Digital Automated Coupler
Digital Automated Coupler (DAC)
Full Digital Freight Train Operation (FDFTO)
Europe's Rail Joint Undertaking (ERJU)

Patrik Lengacher | Senior Data Engineer | SBB Cargo
Shadow IT – Lifting the curtain for Digital Twin
Paradigm Shift - Developing an asset centric application
Digital Twin as an integral part of the data and IT infrastructure
How can we leverage the digital twin in SBB Cargo's future developments

Lunch in the Networking & Exhibition Area
DIGITALISATION & INNOVATION IN ROLLING STOCK OPERATIONS
Thierry Fort | Rolling Stock Division - Director of Engineering | SNCF
Maintenance 4.0: New rolling stock, new technologies, new needs!
Telediagnostic & predictive maintenance
Lessons learnt in SNCF
Use case: Fleet management challenges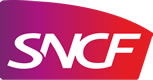 Jarek Rosinski | CEO | Transmission Dynamics
& Jenny Hudson | Business Development Director | Transmission Dynamics
Trains with Brains® - The future of infrastructure and rolling stock monitoring is here
Brain borne infrastructure and asset monitoring solutions
AI/ML supported condition monitoring, data analysis and predictive maintenance
Real-life case studies of how Trains with Brains® is revolutionising the rail sector globally

Marco Caposciutti | Technical Director | Trenitalia
Experience of Trenitalia using DMMS and WPMS
Digitalization is necessary for optimizing maintenance operations and costs
Experiences of DMMS (Dynamic Maintenance Management System)
Experiences of WPMS (Wheel Profile Measurement System

Israel Baron | Vice President of Customer Relations | Cervello
The New Paradigm of Rail OT
Paradigm shift - developing a new OT cybersecurity strategy
Optimizing OT security insights for operational impact analysis

Michael Trumpfheller | CTO & Head of Fleet & Train Technology | DB Regio
Digitalisation of the ECM functions
Connecting operations data along the ECM-processes
Organisational impact of digitalising the ECM functions
Benefits and Learnings

Amogh Shurpali | Product Owner – Continuous Track Monitoring | Sensonic
Vibrations - Condition based maintenance and the missing puzzle
How to create a digital twin of all vibrational patterns along a network, using one dark fibre
Applying highly specialized algorithms to monitor minimal vibrational changes
Translate these findings into actionable information on track condition to empower targeted and efficient maintenance

Rail Operators Panel Discussion
What can be achieved from digitising my railway operations?
As demand for freight rail services dramatically increases, what are your challenges in supporting future growth?
Are long standing, traditional standards and rules preventing, or at least slowing down Railways of maximising the full potential of new digital technologies which the industry has to offer?
How are you optimising digital solutions to obtain smart data to increase the efficiency and services of your operations?
Panellists:
Thierry Fort | Rolling Stock Division - Director of Engineering | SNCF
Michael Trumpfheller | CTO / Head of Fleet and Train Technology | DB Regio
Marco Pagnani | Head of Asset Management | BLS Cargo
Patrik Lengacher | Senior Data Engineer | SBB Cargo
Marco Caposciutti | Technical Director | Trenitalia
David McGorman | Managing Director of Technology Companies | Unipart Technologies
Afternoon Refreshments in the Networking & Exhibition Area
DIGITALISATION & INNOVATION IN RAIL INFRASTRUCTURE
Daniel Forsmann | Head of Processes & Digitalization for Infrastructure Projects | DB Netz
Digitalizing Infrastructure Project Delivery: BIM & more at DB Netz AG
Challenges: Why digitalization is not an option, but a must-have for our infrastructure project delivery
Status: Where do we stand with developing & implementing BIM & Co.
Outlook: How does our vision for a digital infrastructure project delivery looks like and what do we need to do to achieve it

Florian Auer | Director of Technology | Plasser & Theurer
End-to-End Solutions for Railway Infrastructure
Development of customer needs in regards of capacity and process-safety
Digital Railway Solutions Alliance making complex products simple
Holistic approach in executing End-to-End solutions

Erik Pinter | Teamleader Track Analysis | ÖBB-Infrastruktur AG
From BigData to Smart Tools for decision making
Building a BigData platform to analyze, understand and model track condition and degradation
Building Smart Tools to enable intelligent maintenance decisions
Current insights and challenges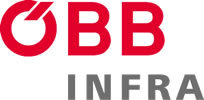 Fabio Senesi | Head of Unit - ERTMS National Plan | RFI
How to take forward the ERTMS for a modern European railway system
ERTMS Deployment in Italy
Advantages of ERTMS
Tender strategy in Italy

Daniel Dötzl | Digital Transformation Lead, Infrastructure Dep | Weiner Linien
Wiener Linien's data driven approach to manage investments in infrastructure
Ways how Wiener Linien collect condition-based data
The challenge to keep condition-based time series in an heterogeneous IT landscape
How to bring condition-based information to the strategic management

Infrastructure Manager Panel Discussion
How are you embracing the latest digital technologies to help you achieve a more intelligent infrastructure?
How important is it for Railways to collaborate with solution providers as speed of innovation and systems based on AI are now key requirements in order to solve maintenance problems?
With the numerous digital solutions now available that collect Big Data, what are your challenges in distinguishing between the mass of data which is collected, and smart data that is useful to help you with your maintenance operations?
It could be argued that the rail industry is regimented by standards, rather than continuous learning. What do you feel needs to change to harness the latest digital solutions available to enable the rail sector to thrive in the 21st century?
Panellists:
Erik Pinter | Teamleader Track Analysis | ÖBB-Infrastruktur AG
Daniel Dötzl | Digital Transformation Lead, Infrastructure Dep | Weiner Linien
Roland Moser | Head of SBB Technology Office | SBB
Daniel Forsmann | Head of Processes & Digitalization for Infrastructure Projects | DB Netz
Florian Auer | Director of Technology | Plasser & Theurer
Amogh Shurpali | Product Owner – Continuous Track Monitoring | Sensonic
Chairman's Closing Comments